Rejestracja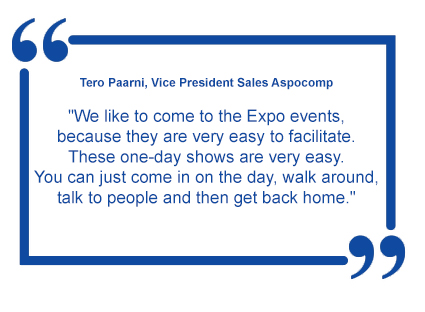 Aby uzyskać dostęp do wystawy i prezentacji, należy wypełnić poniższy formularz i nacisnąć "wyślij". Zostanie nadesłany email z potwierdzeniem.
Plan hali
Sponsorzy
Potwierdzone lub zarezerwowane*
Wolne
* Wstępnie zarezerwowane lecz nie potwierdzone stanowiska zostaną uwolnione do sprzedaży 18 April 2020.
COVID-19 UPDATE
Evertiq is monitoring the situation closely and with the safety of others as our top priority.
Due to the current pandemic caused by the COVID-19 virus, we have taken precautionary measures and postponed all our Expos to new dates later this year:
NEW DATE

: Tampere – 03 September

Krakow – 24 September

Lund –01 October


NEW DATE

: Warszawa – 01 December


NEW DATE

: Gothenburg – 09 December

Berlin – 11 February 2021
Safety measures from our side - in close cooperation with authorities in the respective countries - have been considered and introduced.
More up-to-date information can be found
on the website of the WHO
.
---
Komentarz Evertiq odnośnie maili będących próbą oszustwa
Evertiq jednoznacznie dystansuje się od krążących wiadomości mailowych. Te maile nie są w żaden sposób połączone z Evertiq i nie odzwierciedlają etyki tej firmy.
Evertiq nie sprzedaje, nie dystrybuuje ani nie kupuje odwiedzających i ich danych kontaktowych.
Jeśli masz jakiekolwiek pytania lub wątpliwości dotyczące tej kwestii, skontaktuj się z zespołem Evertiq.